Live on-site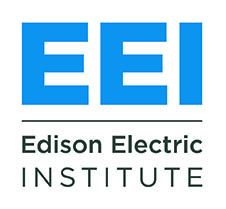 The Federal Utility Partnership Working Group (FUPWG) meets twice per year to share success stories, information about Federal Energy Management Program (FEMP) activities, and other business.
Hosted by Edison Electric Institute.
Agenda and Presentations
View the agenda and presentations.
Registration
Registration is closed.
The 2019 Fall FUPWG Seminar is sold out. No on-site registration.
$225: Register by Monday, October 7, 2019, to qualify for the discounted early registration fee.
$275: Registration fee after October 7, 2019.
Location
The 2019 Fall FUPWG Seminar will be held at the United States Navy Memorial, which is located at the corner of 7th Street and Pennsylvania Avenue in northwest Washington, D.C.
United States Navy Memorial
701 Pennsylvania Avenue, N.W.
Washington, D.C. 20004
Metro Stop
Archives/Navy Memorial (via the Green and Yellow lines)
Parking
PMI Garage
875 D Street, N.W.
Washington, D.C. 20001
Parking can be validated for $13 inside the Ship's Store, which is located in the Navy Memorial Visitor Center.
Hotel Reservations
Attendees are encouraged to secure hotel reservations as soon as possible since there is no room block associated with this event.
FUPWG Attendance Policy
Unregulated utility affiliates, energy service companies, and other interested private-sector participants may, space permitting, send a maximum of three attendees per organization. These companies are encouraged to coordinate internally in advance to determine who should register for the seminar. Only badged attendees will be permitted to attend FUPWG meetings, breaks, and networking events.
Federal agencies and regulated utility companies have no maximum attendee registration limit, space permitting.
FUPWG Code of Conduct
Hospitality and social functions (on- and off-site) are strictly prohibited from conflicting with the timing of FUPWG Seminar activities listed in the schedule of events. Aggressive sales techniques are to be avoided while attending the seminar. Signs and flyers may not be displayed or distributed in the meeting or guestroom areas of the hotel reserved for FUPWG Seminar participants. All seminar attendees are required to honor the Federal Utility Partnership Working Group Seminar guidelines.
Related Information
Comprehensive Utility Energy Service Contracts Training
Tuesday, November 5, 2019, to Wednesday, November 6, 2019
FEMP is helping agencies meet their mandated energy savings goals by offering training and partnership opportunities with their serving utilities that explore contracting options available including utility energy service contracts (UESCs). A UESC, used for small and large projects, is a limited-source contract between a federal agency and serving utility for energy management and demand-reduction services. This two-day comprehensive UESC training examines strategies and methods used by experienced contracting officers and their technical teams from project development to contract award and post-acceptance. Attendees will work through exercises designed to develop a project using templates and samples.
This course is accredited by the International Association for Continuing Education and Training, and there is no registration fee to attend. CEUs will be awarded upon successful completion of an online quiz and evaluation following the workshop. Priority registration will be given to contracting officers, contracting specialists, and other Federal employees. Attendees from private industry will be admitted as space allows.
Register for this training.
Energy Lawyers and Contracting Officers Forum
Friday, November 8, 2019 (1 p.m. to 1:45 p.m.)
This meeting is open to all FUPWG attendees with an interest in federal energy projects. The agenda is designed to provide an opportunity for an open exchange of information and discussion.
About FUPWG
FUPWG, initiated in 1994, was established to foster partnerships and facilitate communication among federal agencies and their regulated serving utilities to help agencies achieve their energy-related goals and mandates.
For more information, visit the FUPWG website or contact Susan Courtney, 703-832-2456.