Location
Washington, DC
United States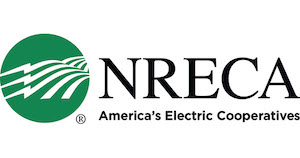 The Spring FUPWG is co-sponsored by the National Rural Electric Cooperative (NRECA). FUPWG provides a venue for information exchange and training that fosters effective partnerships between federal agencies and their serving utilities to develop solutions which leverage private sector investment in federal facility infrastructure to improve energy and water efficiency and support federal building decarbonization.
Agenda
Agenda will be posted in mid-February.
Registration Information
Registration opens in early March.
Location and Hotel Reservations
To be Announced
Comprehensive Utility Energy Service Contract (UESC) Training (Federal employees only)
Wednesday, May 3–Thursday, May 4, 2023
To achieve decarbonization and other federal goals, it is increasingly critical for agencies to consider the value of Utility Energy Service Contracts (UESCs) as a tool for upgrading energy and water infrastructure and installing on-site carbon pollution-free projects, with little to no upfront costs. This Feds-only workshop will help attendees understand the fundamental elements of a UESC and how these limited-source performance contracts can be used to maximize investment into energy and water conservation measures. FEMP and experts from DOE's national labs will present best practices aimed at assisting agency staff in the successful development of UESCs, including topics such as acquisition planning, contractor selection, site assessments, proposal review, and performance assurance.
Registration will be available in February.
Energy Lawyers and Contracting Officers Forum
TBD
This meeting is open to all FUPWG attendees with an interest in federal energy projects. The agenda is designed to provide an opportunity for an open exchange of information and discussion.
FUPWG Attendance Policy
Unregulated utility affiliates, energy service companies, and other interested private sector participants may, space permitting, send a maximum of three attendees per organization. These companies are encouraged to coordinate internally in advance to determine who should register for the seminar. Only badged attendees will be permitted to attend FUPWG meetings, breaks and networking events.
Federal agencies and regulated utility companies have no maximum attendee registration limit, space permitting.
FUPWG Seminar Code of Conduct
Hospitality and social functions (on- and off-site) are strictly prohibited from conflicting with the timing of FUPWG Seminar activities listed in the schedule of events. Aggressive sales techniques are to be avoided while attending the seminar.
For more information on FUPWG, please visit the FEMP website or contact Andrew Grejda or (443) 474-6644.