The Federal Energy Management Program (FEMP) offers training to develop and sustain a high-performance federal workforce that constructs, operates, and maintains energy-efficient and cost-effective federal facilities and fleets.
FEMP training offerings include:
Live online webinars
Live onsite workshops
On-demand courses
Continuing Education Units
FEMP is accredited by the International Association for Continuing Education and Training (IACET) and offers continuing education units (CEUs) for select trainings. IACET CEUs are awarded after students successfully complete the training material, an assessment, and an evaluation. 
Learning Management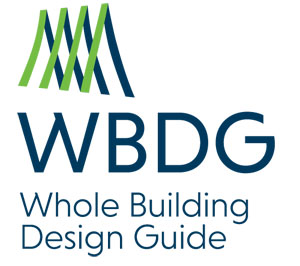 FEMP training is provided through the National Institute of Building Sciences' Whole Building Design Guide (WBDG) learning management system.
To register for a live online or on-site training or to take an on-demand course, you must have a WBDG account. This account allows you to access training courses and track your training activity.
Register for a WBDG Account                 Log into Your WBDG Account
Federal Building Personnel Training Act
FEMP is working with the General Services Administration (GSA) to develop courses that cover the core competencies of the Federal Building Personnel Training Act (FBPTA) of 2010.
In accordance with the FBPTA, GSA developed the core competencies "for personnel performing building operations and maintenance, energy management, sustainability, water efficiency, safety (including electrical safety), building performance measures and design functions."